(edited to add Part One, since my daughter informed me that I did it wrong. Hopefully it is right now Emily :))
Hey Readers....This is my first tag and I have been tagged to do The Book Book Blogger test by Emily @
Reader Rising
. I have never done a tag before so I hope I am doing it right and don't ruin this idea that they have going ;).
PART ONE
1. What are your top three book pet hates?
I really do not like insta-love. I know it's just a book but it is just so unrealistic. I like it when the relationship builds.

Too much description....that is a tricky one, but if there is too much description then I usually get bored and skip over it. Sometimes put it down completely and don't pick it back up.

Bad Covers - A cover is usually what makes me take notice of a book. It makes me sad when the covers are lame.
2. Describe your perfect reading spot:
In my dreams it would be sitting in the mountains on a lounge chair or in the woods on a porch....but in my house it is my lazy-boy. It's so comfy :)
3. Tell us three bookish confessions
Sometimes I buy a book just because the cover is so fantastic :)

I usually have a book and an audio book going at the same time. Okay not at the SAME time, but one I can read, and one I can listen to while working

I love reading teeny-bopper books :). I don't know why probably because when I started reading again as an adult, I read what my child was reading. Now I still love them :).
4. When was the last time you cried during a book?
Well I am not going to tell you all of them because I am a big baby, and seem to cry more now then I ever did.
City of Heavenly Fire - I cried like a little girl
The Book Thief - Seriously one of the best books ever :)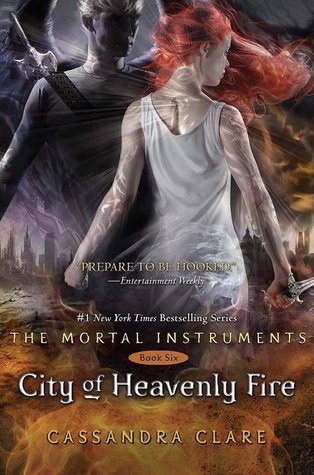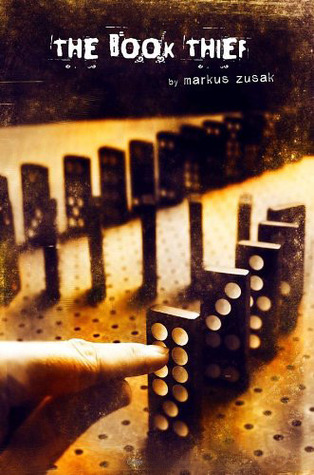 5. How many books are on your bedside table?
I do not have any on my bedside table. I carry my Kindle in my purse at all times, and whatever book I am reading in my purse as well.
=======================================
PART TWO
1. What is Your Biggest Reading Secret?
I don't know if this is really a secret, but here it goes. I do not read a book if it doesn't capture me by the third chapter. I put it down and never come back.
2. Name Three Books You Would Recommend to Everyone:
(this is a hard one to answer because I love so many books!!!)
Emily I promise I am not copying you, because this would have been my pick also :).
1.
The Book Thief
by Markus Zusak - hands down one of the best books I have ever read.
2.
Harry Potter
by J.K. Rowling (All of them) - I guess that is more than three...hehe - I guess I broke the rules, but this is my all time favorite series
3.
Blackmoore
- by Julianne Donaldson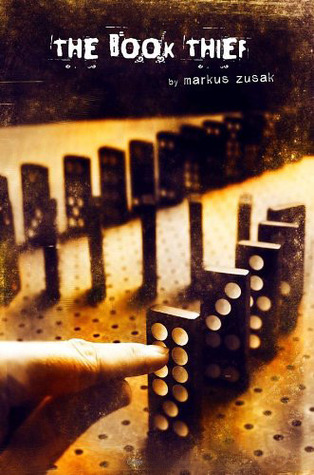 3. What is Your Favorite Snack While Reading?
I try not to eat while I am reading just because I don't like to get things on my books, but if I do, it is popcorn.
4. Show us a picture of your favorite shelf on your bookcase:
I actually love all of my shelves, so I will just show a few :)
5. Write how much books mean to you in three words:
Reading is Happiness :)
I shall tag:
Tressa @ Wishful Endings
Melanie @ Mel's Shelves
Ali @ My Guilty Obsession