I found this awesome meme because of
Feed Your Fiction Addiction
which led me to
I'm Loving Books
. I love this meme. It helps me read at least one book a month in my TBR pile that I have been dying to read and just haven't been able to. This month my random pick was #385 but since it was the second book of a series I chose to do #384 also. I also picked #425, I wasn't sure I was going to get to it, but thankfully I did :).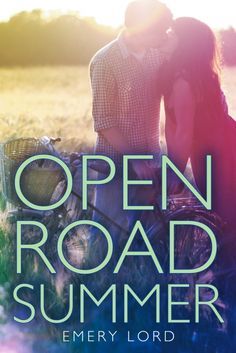 pic and description taken from Goodreads
After breaking up with her bad-news boyfriend, Reagan O'Neill is ready to leave her rebellious ways behind. . . and her best friend, country superstar Lilah Montgomery, is nursing a broken heart of her own. Fortunately, Lilah's 24-city tour is about to kick off, offering a perfect opportunity for a girls-only summer of break-up ballads and healing hearts. But when Matt Finch joins the tour as its opening act, his boy-next-door charm proves difficult for Reagan to resist, despite her vow to live a drama-free existence. This summer, Reagan and Lilah will navigate the ups and downs of fame and friendship as they come to see that giving your heart to the right person is always a risk worth taking. A fresh new voice in contemporary romance, Emery Lord's gorgeous writing hits all the right notes.
I was super excited that this book came up for my random read. I have been wanting to read it for a while. It was so, so good.
Dee (aka Lilah Montgomery) is a teenage super star. Reagan is her troubled best friend. Reagan is trying to get away from her life and make better choices when Dee invites her along for her summer tour. Dee is a sweet girl, that has everything she thought she wanted. She is a star, and she is going on her first tour as the headliner and wants her best friend by her side. Reagan gladly accepts and goes along for the ride. Reagan is a photographer, and tells her father that she would use the time to add to her portfolio.
Dee is in love with Jimmy Collier, but he wants a "normal" life and doesn't want to hold Dee back, so he breaks up with her. She is heart broken and cannot seem to get over it.
When a picture of Dee is leaked of her that shows her kissing her ex-boyfriend her team goes into repair mode. They add Matt Finch as a opener. Then everything gets more complicated.
I love Matt. He is just and all around nice guy who has gone though a really hard time. He use to be in a band with his brothers, but is now going trying out on his own and Dee's offer helps him achieve this goal.
Dee is that friend that everyone should have. Loyal, kind and loves her friend unconditionally. Dee is the kind of friend every parent hopes their child has. I liked Reagan. I feel kind of bad for her. Yes, I say kind of bad. When you make stupid choices, you cannot expect things to go all peachy. Seriously. I do like that she finally sees the fault in her ways, and is trying to make her life better.
Okay, now what I don't like. I really did like this book, don't get me wrong...but there are just a few things. I really do not like reading about teenagers taking on such serious relationships. I know there are a lot of teenagers out there that can have mature relationships, but I still don't like it. I just think its so unrealistic. I do not like the thought of teenagers going into stardom. I know it happens, but I don't usually see good things happen when it does. I just think the story would have been even better for me if they were just a smidgen older.
Now, having said all of this, I still loved the book. It made me happy, and sad. When Reagan is betrayed (or so she thinks) again, my heart broke for her. I cried. Like little girl cry. Which made me crazy because she was a young girl, and she should not be going through so much heart ache.
I could not put this book down. I read a few pages the other day, and knew right away that it was going to be one I couldn't put down. SO, I put it down for a day, and then picked it up last night. When I say I couldn't put it down, I am not kidding. I started it about midnight, and didn't go to bed until 5:30 a.m. YES!!! 5:30 AM. I could not put it down. I love, love, love when books draw me in like this :).
Source: I bought this book for myself on Amazon. I am not affiliated with Amazon in any way. I was not compensated for my review. These are my own PERSONAL thoughts on the book.
because you will probably want to :)...hehe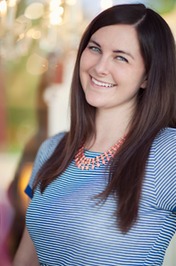 pic and bio taken from Goodreads
i write books about complicated families and the friends who save your life just by showing up and your worst mistakes and that boy who gets you like no one else ever has and the summer that changed everything.