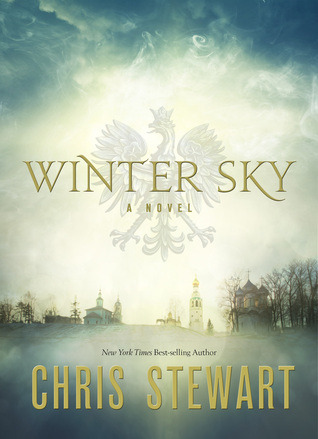 pic and description taken from Goodreads
In a bombed-out Polish village during World War II a young resistance fighter finds that he is suddenly alone and trapped between two opposing armies. He is one of Poland's "Devil's Rebels" fighting desperately to save his homeland, but an injury has erased his memory and his only possession is a torn photograph of a couple he assumes are his parents. The woman appears to be holding the hand of a young child whose image has been ripped off. Could the child be him?
Caught in the crosshairs of the retreating German army and the advancing Russian forces, the village holds nothing but destruction and despair until a mysterious young woman offers a small glimmer of hope that may represent his last chance - news of a refuge train departing from a nearby town headed for American installations at the border. But complications arise when the resistance fighter is betrayed by his own countryman and hunted by German SS Officers who are determined to kill him before they retreat. Desperately searching for a home and family he can't remember he is persuaded to rescue two children who are doomed to die without his help.
As time runs out the former rebel is faced with an impossible choice. Standing at the crossroads of saving himself or risking his life for strangers, what would motivate a young man at the brink of salvation to make one more sacrifice?
World War II books are hard for me to read. I cannot stomach the thought of the level of hatred during that time in history. I don't understand hate just for the reason to hate. It makes no sense. Plus they usually make me cry like a little girl.
This one didn't have as much fighting as most World War II books so it was much easier to read. Plus, it was really good. It's a short, intense, and sweet all at the same time. :)
Lucas is a rebel soldier, now. He was forced to fight for the Germans, and then forced to fight for the Russians. He finally was able to join a band of rebels that fought against the Russians and the Germans. They caused havoc on them for years. Unfortunately, the rebels don't have many men left and know that the war might be coming to an end. They are disbanding and trying to return to their homes.
Lucas had been injured saving a fellow rebel, and on their way home they drop their fellow rebel off in a little town in Poland. Lucas finds himself at a train station without any memory of how he got there or who he is.
Slowly the memories come back, and he starts to search for his family. During this time a German general was gunning for this particular rebel. He had a spy in the Polish town Lucas was in and reports to his Commander where he is.
Lucas finds a church to hide in and regain some strength. He meets a young lady there and she finds out that he is searching for his family. When Lucas decides to move on Malina decides to make him take two little kids with him when he goes. Lucas is very against it but ends up taking the children any way knowing it is their only hope at living.
What comes next is unexpected! It's scary, sad, and wonderful all at the same time. For such a short book it packs a punch at the heart strings.
If you like World War II books, pick this one up. It doesn't end horrible with every one dead! It wraps up in a nice bow, that is beautiful.
Source: I was given this book as part of a blog tour. I was not compensated in any way for my review. These are my own PERSONAL thoughts on the book.
Content: Clean and Wonderful!
pic and bio taken from Goodreads
Chris Stewart is a bestselling author and world-record-setting Air Force pilot whose previous military techno-thrillers have been selected by the Book of the Month Club and published in six different countries. He is the author of the highly acclaimed series The Great and Terrible, as well as A Christmas Bell for Anya, which was performed with the Mormon Tabernacle Choir during their 2005 Christmas concert. He has also been a guest editorialist for the Detroit News, commenting on matters of military readiness and national security. He is president of The Shipley Group, a nationally recognized consulting and training company and founder of the Utah Renaissance and Leadership Center.
for the opportunity to read this book!