pic and description taken from Goodreads

Max Cantrell has never been a big fan of the truth, so when the opportunity arises to sell forged permission slips and cover stories to his classmates, it sounds like a good way to make a little money and liven up a boring senior year. With the help of his friends Preston and Parvati, Max starts Liars, Inc. Suddenly everybody needs something and the cash starts pouring in. Who knew lying could be so lucrative?

When Preston wants his own cover story to go visit a girl he met online, Max doesn't think twice about hooking him up. Until Preston never comes home. Then the evidence starts to pile up—terrifying clues that lead the cops to Preston's body. Terrifying clues that point to Max as the murderer.

Can Max find the real killer before he goes to prison for a crime he didn't commit? In a story that Kirkus Reviews called "Captivating to the very end," Paula Stokes starts with one single white lie and weaves a twisted tale that will have readers guessing until the explosive final chapters.
I finished this a couple of days ago, and I still don't know how to put my thoughts into words. This book was intense.
Who would have thought about making money of alibis in high school. I have to admit when I was in High School I probably would have used this ;) Especially the notes from home, and calling in to excuse me from school...hehe. Of course now, as an adult I know that lying never ever gets you anywhere but in trouble.
Exactly what happens in this book. I loved this book from the very first page until the very last. I was blown away by the plot twist. I think I saw some of it coming, but the whole shebang...not a clue. I was totally surprised and it was AWESOME!
The characters in this book are great. Max, is awesome even with his troubled past. Parvati, I don't quite know what to think about her, but she was great at being who the author wanted her to be. Preston was also good at what the author wanted him to be. I did not know what to think of him in the book. I don't like spoiled, rich kids with no respect, and that is just who Preston was.
When Max's friend Preston needs to use Liars, Inc. Max's life spirals out of control. Preston goes missing, assumed dead, and Max is the prime suspect. How this unfolds is AWESOME. I mean, AWESOME. My head is still spinning. These are some seriously messed up kids.
I was on the edge of my seat the whole time. Especially at the ending. Seriously.
Content: There is some language, but it wasn't overwhelming. There is teenage sex, (that I personally don't like) but it also wasn't too overwhelming.
Source: I bought this book for myself. I was not compensated in any way for this review. These are my own PERSONAL thoughts on the book.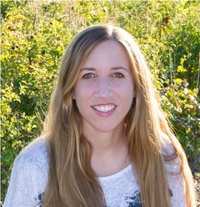 pic and bio taken from Goodreads
Paula Stokes is half writer, half RN, and totally thrilled to be part of the world of YA literature. She started out writing historical fiction under a pen name and is now branching out into other YA genres.
When she's not working (rare), she's kayaking, hiking, reading, or seeking out new adventures in faraway lands. She's petted tigers, snuggled snakes, snorkeled with stingrays, and once enjoyed the suction-cuppy feel of a baby elephant's trunk as it ate peanuts from her palm. Her future goals include diving with Great White sharks, learning Krav Maga, and writing a whole slew of novels, not necessarily in that order.