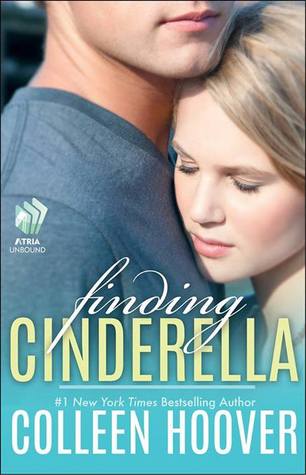 pic and description taken from Goodreads
A chance encounter in the dark leads eighteen-year-old Daniel and the girl who stumbles across him to profess their love for each other. But this love comes with conditions: they agree it will only last one hour and it will only be make-believe.
When their hour is up and the girl rushes off like Cinderella, Daniel tries to convince himself that what happened between them only seemed perfect because they were pretending it was perfect. Moments like that with girls like her don't happen outside of fairytales.
One year and one bad relationship later, his disbelief in insta-love is stripped away the day he meets Six: a girl with a strange name and an even stranger personality. Daniel soon realizes the way he pretended to feel about Cinderella and the way he really feels about Six may not be so different after all. Especially when the two loves of his life end up being one in the same.
Unfortunately for Daniel, finding Cinderella doesn't guarantee their happily ever after…it only further threatens it.
This one is hard for me to review, because I really, really don't like giving a book a bad review. So I am going to start out with what I liked about this book.
The story itself was a good story. There were some great friendships in this book as well. Daniels family is absolutely hilarious, and embarrassing. I loved it. Six is a very insecure girl who has a lot to deal with. Her struggle was interesting to learn about.
I am sorry to say that is about it. The book starts out with an encounter in a dark closet between two strangers, who end up having sex. Really? I think this is labeled as a YA, but my Ipod showed children/teen. Well, if that is the case there is no way on gods green earth I would allow my child or teen to read this book. There is way to much talk about sex and the language was not my cup of tea.
Although the story was a good story, I could have done without all the language and talk about teenage sex.
***Having said these things - I honestly appreciate the Author's craft for writing. I appreciate all the had work and time put into her book, so that people like me can read them. I may not have liked the content and that is a big determining factor for me in books, her writing is beautiful.***
Source: I bought this book for myself off iTunes. I am not affiliated with iTunes in any way. I was not compensated in any way for this review. These are my own PERSONAL thoughts on the book.
Content: Lots of language and lots of talk about sex, and actual sex.
pic and bio taken from Goodreads
I love to write and I love to give away things that I write, so follow me on my Facebook author page at
www.facebook.com/authorcolleenhoover
I give away a signed book every single day. This month, it'll be copies of UGLY LOVE!