WELCOME TO MY STOP FOR THIS TOUR!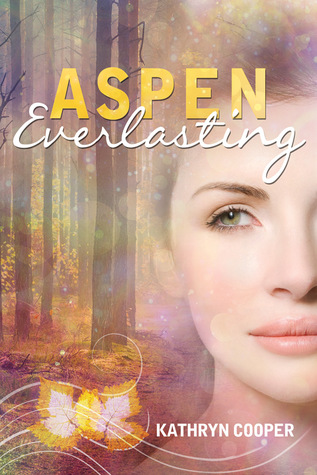 pic and description taken from Goodreads
Water splashed on all sides then took control of the tires. The car swerved right toward the river.
"No. NO. NO!" I turned the wheel toward the road. It didn't work. Fast running water pulled the car into the flooded river.

Aspen Foster thinks she's just a normal sixteen-year-old, but when her car's caught in a flash flood, Aspen and her sister discover the superhuman strength they never knew they had.

Soon Aspen learns she's not normal at all. She's an Evermortal fairy, with powers beyond her wildest dreams. But the more Aspen finds out about her family's past, the more dangerous her future becomes.

This riveting fantasy is full of action, adventure, and romance. Suspenseful and exhilarating!
When Aspen and her sister Willow are caught in a flash flood their whole life takes a turn.
They threw their friends to safety and then were able to jump further than they ever had. They just tossed it up to a huge adrenaline rush.
Apsen, Willow and their brother Ash soon realize that their adrenaline rush is not really that. They have strength like they had never had before. This is when the party begins.
Okay, party might be the wrong word, but isn't a party exciting? So, this is where the excitement / party begins.
Apsen and her siblings soon find out there is more to their lives than they have ever know. In this story about lies, faeries, evermortals, and unity, we are taken to a world that Apsen and her siblings have never been part of, but are now expected to save.
There are so many things Apsen doesn't know about her family and it all seems to be unraveling. One thing stands true though. She will fight for what she believes in. Although her parents had not been forthcoming with her in the beginning, she trusts them will all her being, and is determined to stop the Queen.
This story was fun to read. I think it would be great for younger readers too, who like faeries, and hidden worlds. It is a great adventure. You get to step into another world and fight with Aspen and her family as they try to save the evermortals.
If you like, adventure, deception, faeries, love and loyalty, you will enjoy this book. It's a fun world to enter and enjoy as you leave life behind for a few hours.
Content: Clean and great!
Source: I was given this book as part of a blog tour. I was not compensated in any way for this review. These are my own PERSONAL thoughts on the book.
pic taken from Goodreads - bio taken from tour page
Kathryn Cooper lives in the heart of Texas with her husband and four young boys. She has read and blogged about other authors' books for years. She is excited to finally have her own book out for readers. "Aspen Everlasting" is her first novel.
for allowing me to be part of this tour!