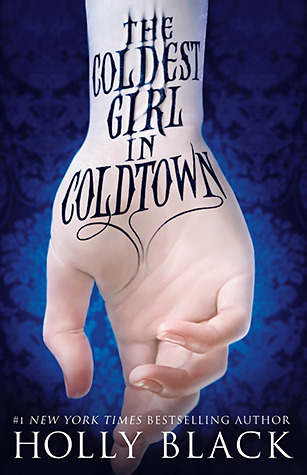 pic and description taken from Goodreads
Tana lives in a world where walled cities called Coldtowns exist. In them, quarantined monsters and humans mingle in a decadently bloody mix of predator and prey. The only problem is, once you pass through Coldtown's gates, you can never leave.
One morning, after a perfectly ordinary party, Tana wakes up surrounded by corpses. The only other survivors of this massacre are her exasperatingly endearing ex-boyfriend, infected and on the edge, and a mysterious boy burdened with a terrible secret. Shaken and determined, Tana enters a race against the clock to save the three of them the only way she knows how: by going straight to the wicked, opulent heart of Coldtown itself.
There are so many people out there that complain that the Vampire thing has been over done. I personally disagree. I still love a good vampire story. I think I always will. They are just so fascinating to me. This book was a lot of fun to listen to.
Tana goes to a party one night and her whole life changes. When she wakes up there are dead bodies every where. Frightened and not knowing if the people responsible are still in the house, she runs to find her ex-boyfriend and tries to get him out of the house. When she finds Adrienne, she finds another man chained to the wall, and decides he needs to be saved as well. That night changes Tana's life forever.
Tana's ex-boyfriend has been bitten and is in the middle of changing. Tana is trying to help him so that he doesn't change. There is a way to fight of the sickness. If you can last the 12 weeks it takes for the sickness to fully take over your body, you can "cure" yourself. It is a dangerous undertaking though. You have to self "quarantine" and hope you don't go mad during the process.
Adrienne
isn't sure he wants to fight it off. The though of being immortal is very appealing to him. While traveling they stop at a gas station to refuel and run into some kids that are headed to the nearest Coldtown. There they plan on getting bitten and becoming immortal.
Coldtowns are where vampires and humans live together. Once you enter though it's almost impossible to leave. Tana is about to find this out the hard way.
This story is kind of intense. Tana is constantly fighting for her life, and trying to keep her friends and family safe. BUT, Gabrielle the other boy she saved that deadly night might have other plans for her.
Listening to this story unfold was so much fun. It was full of excitement, near death escapes, family, friends, and a vampire that is charming and intriguing. Tana isn't quite sure if she can trust Gabrielle, but finds she doesn't have much of a choice.
If you like vampire books, then you will like this one. It's a different story about vampires than I have read in a long time. A lot of crazy happens before Gabrielle and Tana find out what is really happening between them. I think you will enjoy the ride this book takes you on!
Source: I bought this book for myself. I was not compensated in any way for this review. These are my own PERSONAL thoughts on the book.
pic and bio taken from Goodreads
Holly Black is a best-selling author of contemporary fantasy novels for kids, teens, and adults. She is the author of the Modern Faerie Tale series (
Tithe
,
Valiant
, and
Ironside
), The Spiderwick Chronicles (with Tony DiTerlizzi), and The Good Neighbors graphic novels (with Ted Naifeh)
The Poison Eaters and Other Stories
, a collection of short fiction, and The Curse Worker series (
White Cat
,
Red Glove
, and
Black Heart
). She is also the co-editor of three anthologies,
Geektastic
(with Cecil Castellucci),
Zombies vs. Unicorns
(with Justine Larbalestier), and
Welcome to Bordertown
(with Ellen Kushner). Her most recent works are the middle grade novel,
Doll Bones
, and the dark fantasy stand-alone,
The Coldest Girl in Coldtown
.
She lives in Massachusetts with her husband, Theo, in a house with a secret library.