Welcome to my stop for The Lazarus Game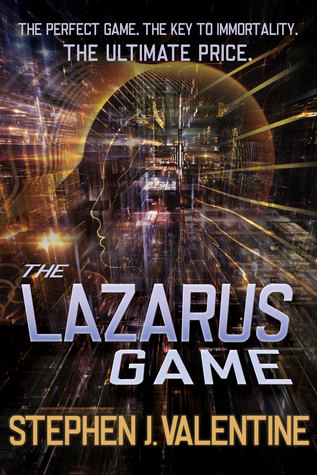 An amazing new video
game
has
the
power to resurrect
the
brightest minds of
the
past and see what they'd create in
the
modern world. There's just one catch—it requires another person's soul. Carter Chance, who is a teenage genius, must find a way to stop his generation from exchanging their souls for a computer-generated fantasy. This action-packed thriller delves into
the
enticement and dangers of virtual reality.
MY REVIEW / THOUGHTS:
I was pleasantly surprised when I read this book. Video games are my least favorite thing on the planet so I didn't quite know if I would like it. I am glad I put my dislike for games aside and picked up the book. It was so good.
When The Lazarus Game Shop comes to town it seems to take over the town. Kids stop going to school, and some kids go missing.
When the owner of the store tries to get Carter to join his team to make the Lazarus Game even bigger, and better, Carter is quickly drawn in.
Carter sees everything that money and knowledge can buy. The newest and greatest gadgets, including planes, cars, and so much more. Who wouldn't love getting involved with that.
This book was exciting and took me somewhere I didn't expect. I tell my kids all the time that video games suck the life out of you, and this book showed just how that happens ;). There are so many things in this book that I didn't expect. In a good way :). It wasn't just video games, it was so much more. It was an exciting book.
Source: I was given this book by the author in exchange for an honest review. I was not compensated in anyway for this review these are my own PERSONAL thoughts on the book.
MY RATING:
Stephen J. Valentine received his Bachelor's and Master's Degrees from Utah State University. He is Senior Program Manager for FamilySearch International, responsible for the online publication of billions of historical records. Stephen loves history, hiking, cooking, reading, and traveling, especially to Disneyland. Stephen resides in Utah with his beautiful wife, talented children, brilliant Schnauzer, and massive J.R.R. Tolkien collection.