pic and description taken from Goodreads
In GATHERING DARKNESS, book three of the New York Times bestselling Falling Kingdoms series, the stakes have never been higher as three teams push forward on a race to find the Kindred, the four elemental crystals possessing ancient all-powerful magic, first:

Prince Magnus has just witnessed torture, death, and miracles during the bloody confrontation that decimated the rebel forces. Now he must choose between family and justice as his father, the cruel King Gaius, sets out to conquer all of Mytica. All Gaius needs now are the Kindred - the four elemental crystals that give godlike powers to their owner. But the King of Blood is not the only one hunting for this ancient, storied magic...

• THE KRAESHIANS join the hunt. Ashur and Amara, the royal siblings from the wealthy kingdom across the Silver Sea, charm and manipulate their way to the Kindred, proving to be more ruthless than perhaps even the King of Blood himself.

• THE REBELS forge ahead. Princess Cleo and vengeful Jonas lead them, slaying with sweetness, skill, and a secret that can control Lucia's overpowering magic - all so they can use the Kindred to win back their fallen kingdoms.

• THE WATCHERS follow Melenia out of the Sanctuary. They ally in the flesh with King Gaius, who vows to use Lucia's powers to unveil the Kindred.

The only certainty in the dark times is that whoever finds the magic first will control the fate of Mytica... but fate can be fickle when magic is involved.
OH MY G.O.S.H (lego movie voice in there ;) ). This series just keeps getting better. Really...EACH one is better than the last. I just don't know what to tell you.
There really is nothing I can say about the book that won't give part of the plot away. There are so many fabulous characters, and so many things going on, but DANG...this book was FAB FREAKING TABULOUS!
I have said before in my reviews no on is safe in these books. It makes me quite scared. I am already DYING for the next book. Why oh why can't they just all come out now. I cannot wait. It may just kill me ;).
The writing in this book is amazing. The story is even more amazing. I love the characters. I keep praying that the ones I truly love stay for the long run. Although some of them have already moved on. UGH........
How do I review this? I don't know. I am being series when I say I cannot say anything without giving anything away. So I am just telling you now that this series is AMAZING...You will not regret if if you start it (which you should do...like now...add it to your Christmas list). Okay maybe you will, but if you do I am sad for you because it's FREAKING AWESOME!
Rhodes, well done...WELL. DONE!
Source: I bought this book for myself because I LOVE this series. I was not compensated in anyway for this review. These are my own PERSONAL thoughts on the book.
OTHER BOOKS FROM THE SERIES: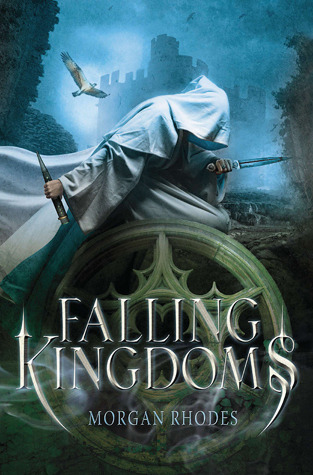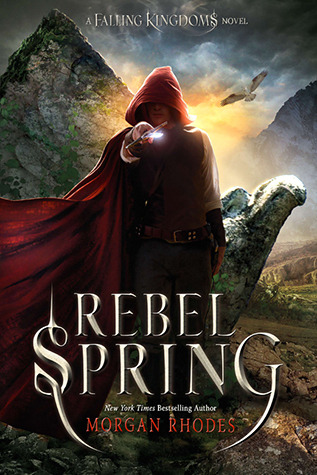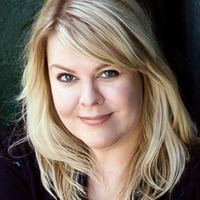 pic and bio taken from Goodreads
Morgan Rhodes lives in Ontario, Canada. As a child, she always wanted to be a princess -- the kind that knows how to wield a sharp sword to help save both kingdoms and princes from fire-breathing dragons and dark wizards. Instead, she became a writer, which is just as good and much less dangerous. Along with writing, Morgan enjoys photography, travel, reality TV, and is an extremely picky, yet voracious reader of all kinds of books. Under another pen name, she's a national bestselling author of many paranormal novels. Falling Kingdoms is her first high fantasy.